The majority of PROs participating in the 2022 survey are using a CATERPILLAR tracked skid-steer carrier including a forestry drum mulcher from FAE: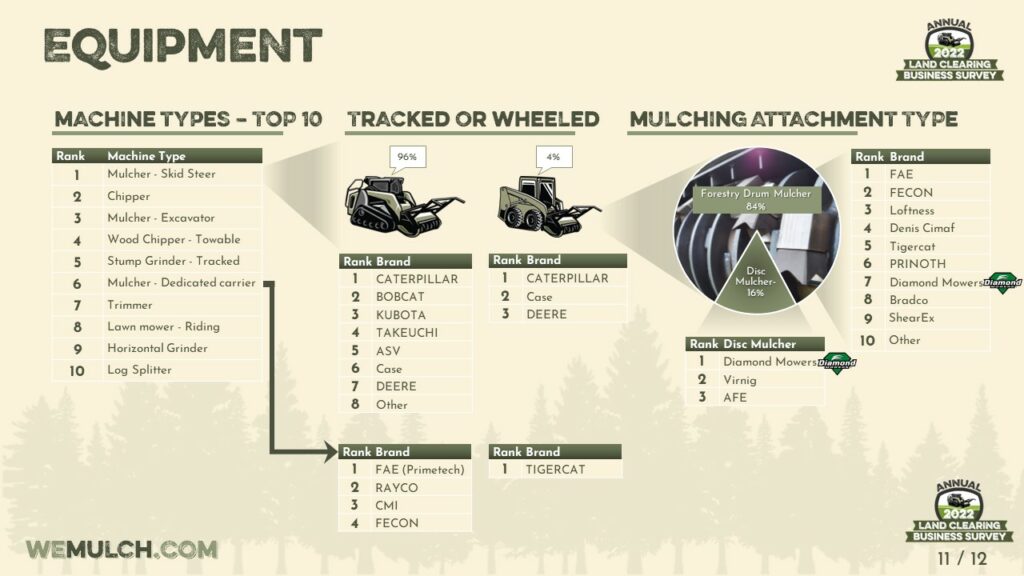 TOP 10 machine types shows that tracked skid-steer machines are the TOP choice for professionals, followed by chippers and mulching heads mounted on excavators.
| Rank | Machine Type |
| --- | --- |
| 1 | Mulcher – Skid Steer |
| 2 | Chipper |
| 3 | Mulcher – Excavator |
| 4 | Wood Chipper – Towable |
| 5 | Stump Grinder – Tracked |
| 6 | Mulcher – Dedicated carrier |
| 7 | Trimmer |
| 8 | Lawn mower – Riding |
| 9 | Horizontal Grinder |
| 10 | Log Splitter |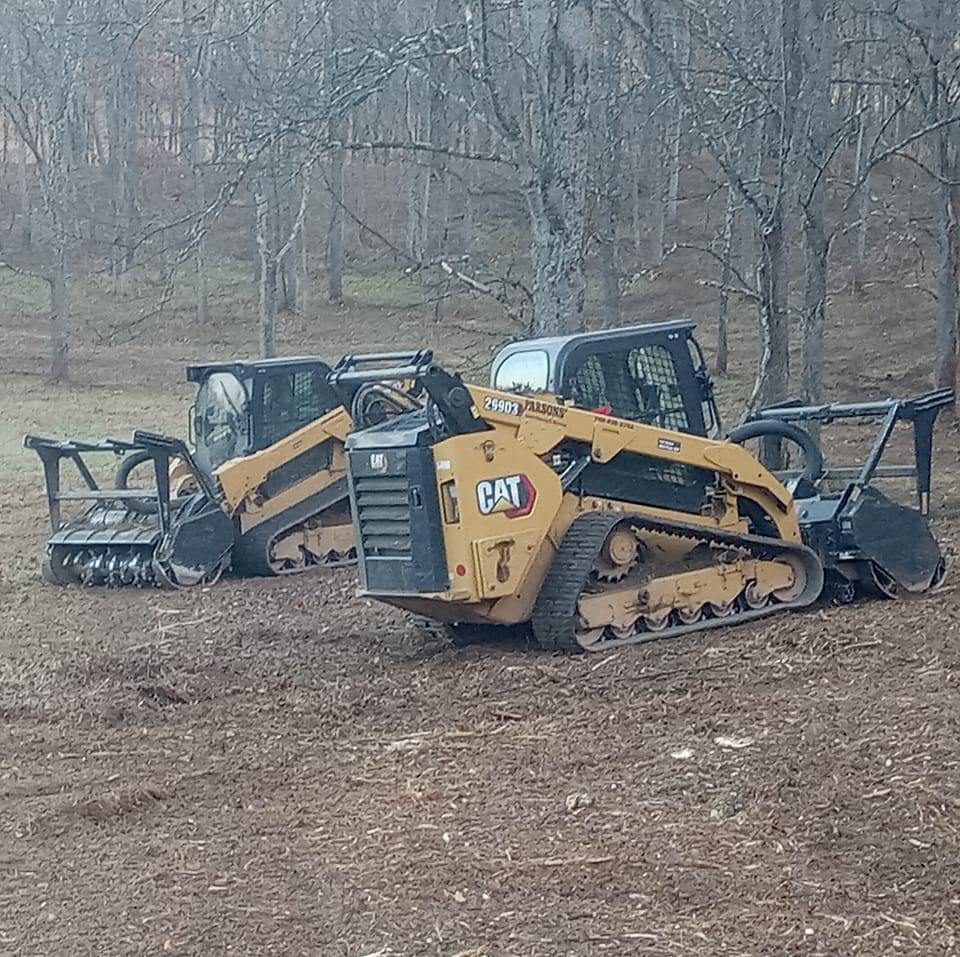 Looking at the tracked skid-steer machine brands, CATERPILLAR is leading the pack.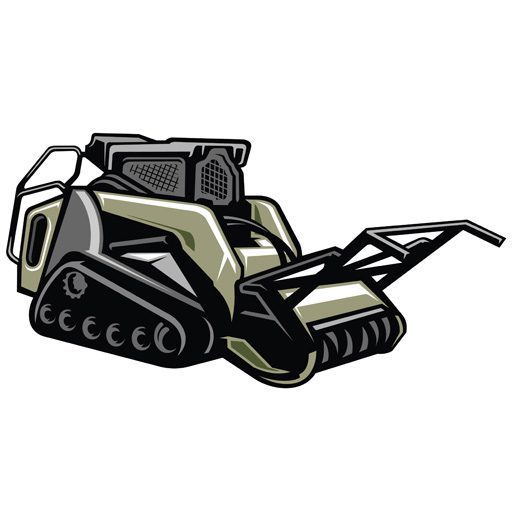 With 84% forestry drum mulchers are leading the field versus 16% running with disc mulchers.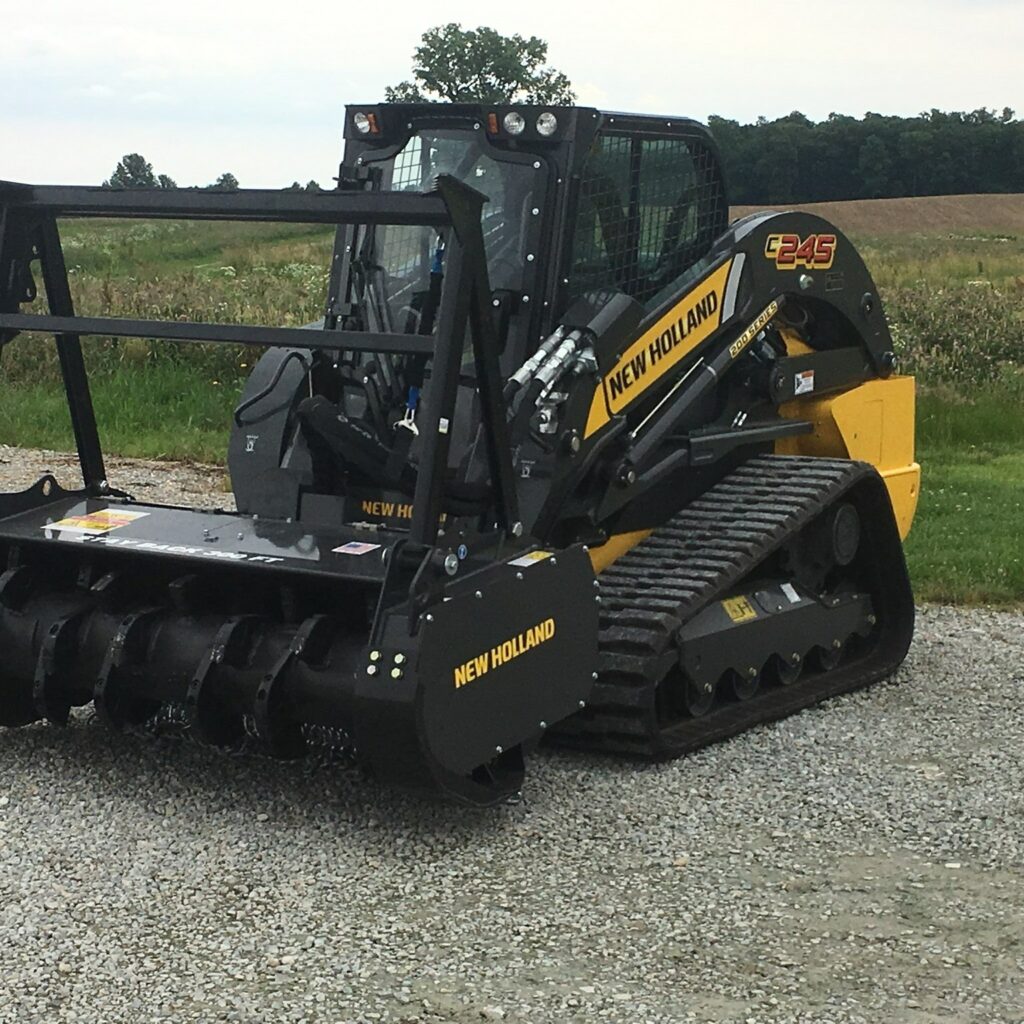 Image Courtesy of Siefring Skid Steer Services
The bigger the job, the bigger the machine. As the compact loader class won't be sufficient anymore, PROs use dedicated machines to clear land. Within the field of tracked machines, Primetech represents first rank, followed by Rayco in our 2022 survey.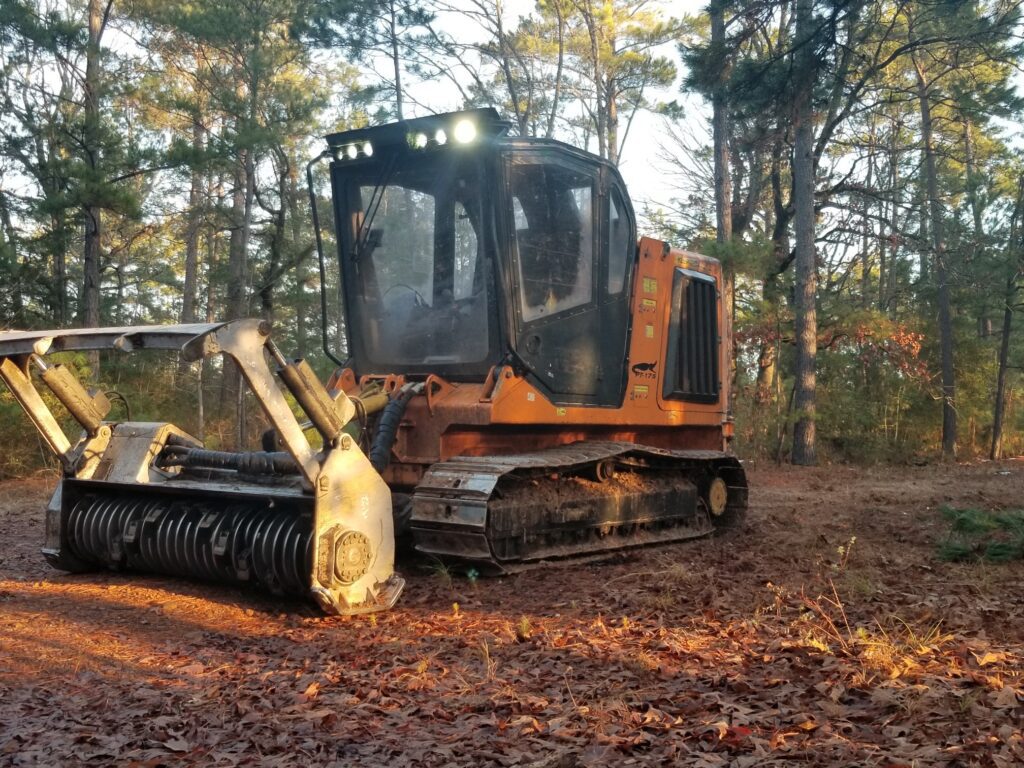 ---
On February 15th, 2023, WEMULCH.COM, the modern land clearing management platform, announced results from its 2022 Annual Land Clearing Business Survey. Focusing on small- to mid-size business owners in land clearing and forestry. In its first year, the initial baseline was set to identify business opportunities and challenges, drawing a consistent track record for future years to come and forecast possible trends within the land clearing industry, which mainly consists of small- to midsize companies.
In November 2022, WEMULCH launched the first-ever nationwide assessment for small to mid-size land clearing businesses in the USA. And with the provision of transparent feedback on market situation, business challenges, sentiments, job specifications, company structures, and equipment we want to enable service professionals to benchmark their business with their land clearing peers.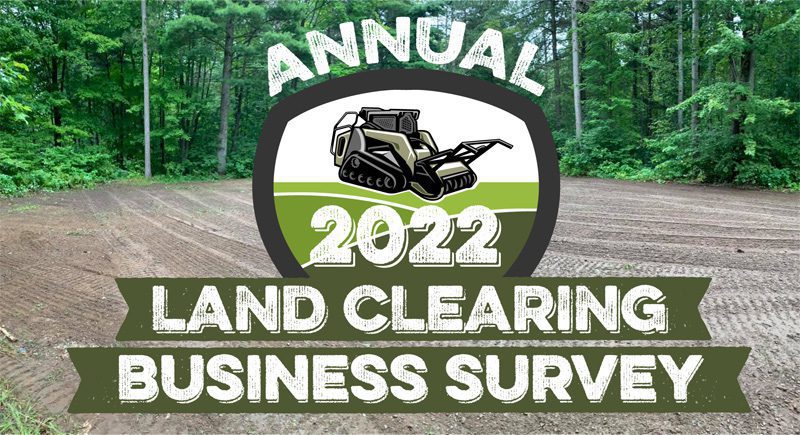 Smaller businesses often find themselves without support because they don't have the resources investing into marketing or networking activities. With the Annual Land Clearing Business Survey, WEMULCH set a framework to understand and help those small to mid-size businesses to grow. Therefore, the confirmed need for local lead generation in combination with the stated main challenge of getting jobs will unquestionably shape future services of WEMULCH.
The final report of the ALCS 2022 can be downloaded at: www.survey.wemulch.com