Published on March 20, 2023 by Ryan Castillo at the Redfin blog
1. Create an outdoor oasis
Creating an outdoor oasis can significantly provide the perfect spot for hosting family and friends. You can cook meals, mix cocktails, and serve refreshments, all while enjoying the springtime weather.
"Portland, where we are from, has a fabulous climate for living outdoors," shares landscape design and build company Grasstains. "Therefore, consider building an outdoor oasis with a bar, kitchen, fireplace or firepit, TV, dining area, or lounge area with lots of comfortable seating. This will enhance your life in your home."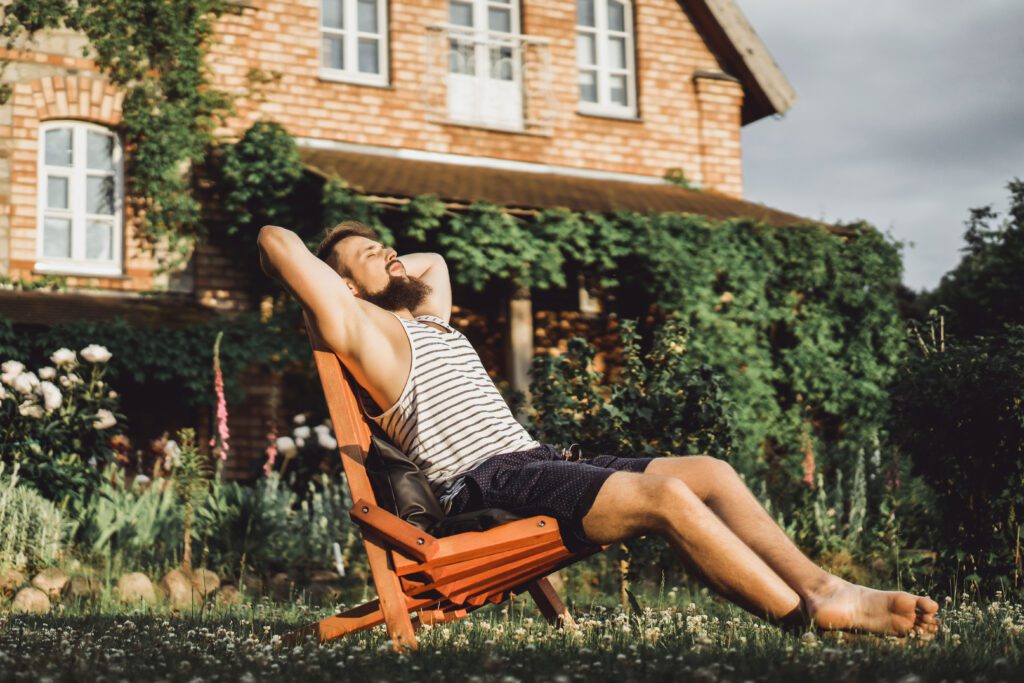 2. Purchase a bamboo umbrella
Purchasing a bamboo umbrella is a great way to refresh your outdoor space this spring. Not only does it provide shade and protection from the sun, but it also adds a unique and stylish touch to your patio or backyard. Additionally, bamboo umbrellas are durable, eco-friendly, and easy to maintain, making them a practical and sustainable choice for any outdoor space.
"A great way to quickly refresh your outdoor living space for spring is to purchase a Bamboo umbrella," notes Umbrella Specialist. "Brands such as the Bambrella brand specialize in creating high-quality bamboo and aluminum umbrellas that are not only stylish but also eco-friendly and sustainable."
3. Install a screen enclosure for your porch or patio
Installing a screen enclosure for your porch or patio enhances the appearance of your home but also provides protection against insects and other outdoor elements.
UV window screen company Modern Era Window Screens says, "Screen enclosures allow you to enjoy the outdoors by sealing out unwanted pests. All screen enclosures allow for air to flow through them so you can enjoy the spring weather. Installing a pet-resistant screen will not tear from sharp claws so you can enjoy the company of the entire family outdoors."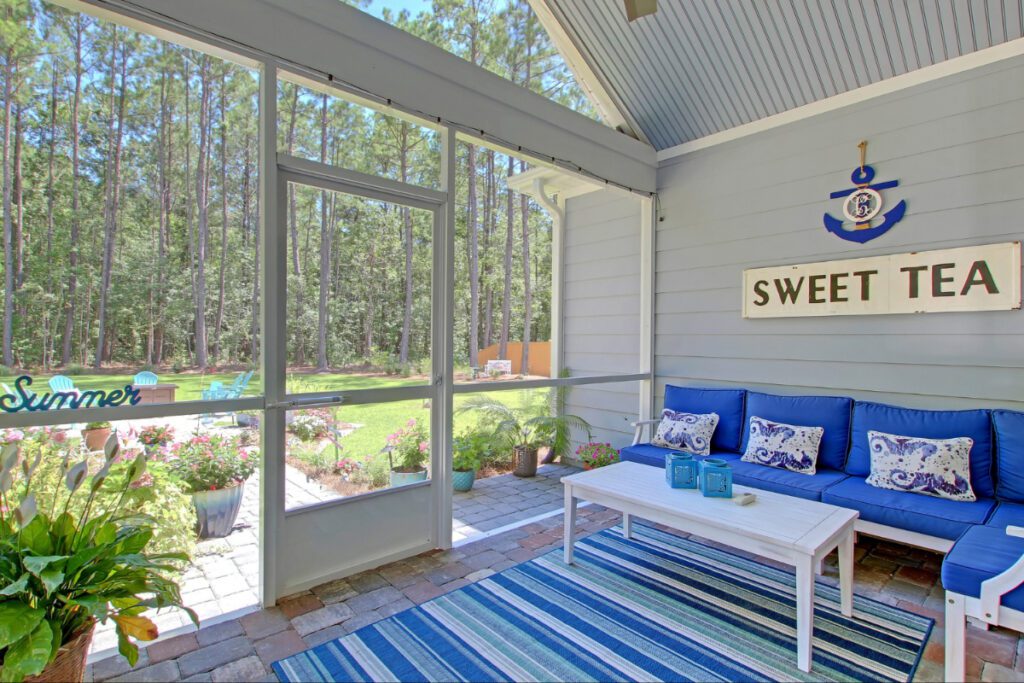 4. Wash your roof
Washing your roof is a simple yet effective way to refresh your outdoor space and boost your home's curb appeal. Over time, roofs can accumulate dirt, debris, and other outdoor elements. By washing your roof, you can remove these unsightly elements, revealing a clean and fresh-looking roof that will make your home look brand new again.
Exterior power washing service Pro Exterior Wash Plus says, "Black streaks on your roof are not only unsightly but can also expedite the deterioration of your roof. A proper roof wash using the manufacturer's recommended soft wash process can kill the Gleocapsa Magma algae that cause the streaks and help deter future growth. Your local pressure washing company will likely offer this often-overlooked service to beautify your home's exterior."
5. Install a fence for privacy and beauty
A well-designed fence can be a beautiful focal point that complements your home's architecture and landscaping, creating a cohesive and inviting outdoor space. Additionally, it can provide an added element of safety to your home, allowing you to enjoy your outdoor space with peace of mind.
"Spending springtime out in the yard is important to most homeowners. We recommend contacting a professional fence contractor in your local area that can provide a beautiful fence to accent your yard and help you fully enjoy all that it has to offer. Be sure to choose a unique style and material that you most desire," remarks Start a Fence Company.
6. Bring in the mulch
Mulch can quickly breathe new life into your outdoor living space by serving several purposes. It can suppress weed growth, reduce the need for garden maintenance, help retain moisture in the soil, and provide a uniform appearance to your garden space.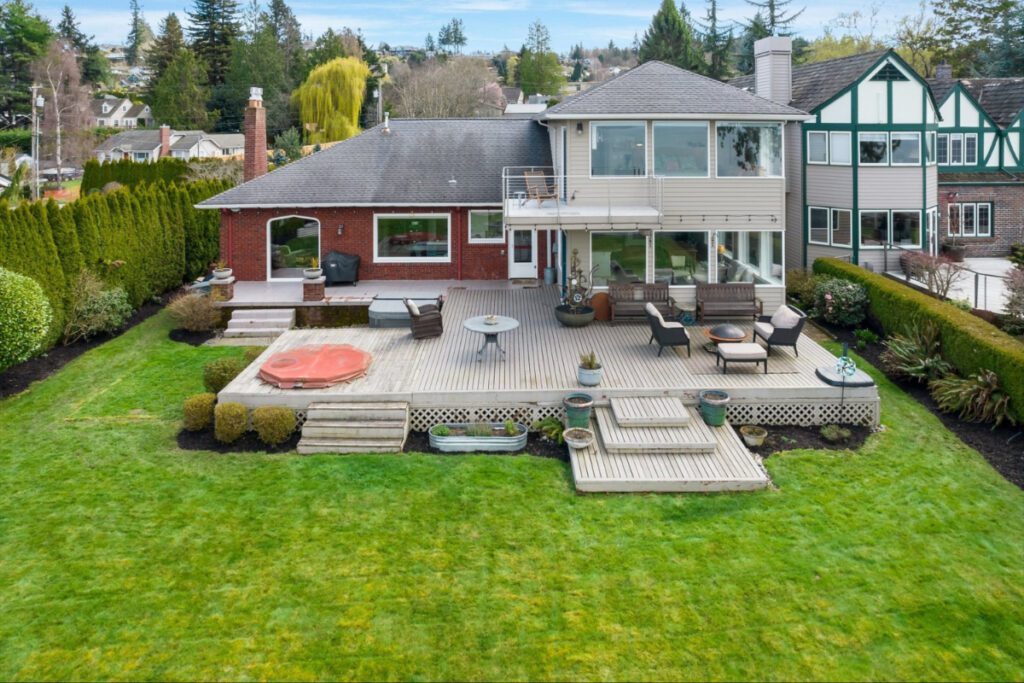 7. Use exterior shades to shield from sunlight
Installing exterior shades can protect against harmful UV rays and direct sunlight, keeping you cool and comfortable on warm spring days. Additionally, exterior shades can reduce the glare and heat coming through windows, lowering energy costs and making your home more energy-efficient.
"Exterior shades can provide innovative solutions for the most challenging outdoor spaces by providing UV protection, with heat control while maintaining visibility," says Lane Frazier of Treaty Oak Shade Company. "If done correctly, another feature will turn your patio into a screened-in porch at a push of a button. This will also allow you to control the heat in the space during the winter. Lastly, it will also give you privacy from the neighbors."
8. Clear away unwanted plants and debris
Clearing unwanted debris and plants can improve the health of your garden by removing dead or diseased plants that can harbor pests and diseases. Clearing debris can also reduce the risk of fire hazards and accidents.
"Transform your garden into a dream outdoor oasis by saying goodbye to overgrown vegetation and unsightly underbrush. Clear away any unwanted plants and debris to create a clean slate and focus on the beautiful trees in your garden. If trees obstruct your desired light source, consider hiring a tree feller or cutter to brighten up your garden with more natural light. Another way to make a difference this spring is to reclaim your lawn by safely removing any unwanted stumps from your property, leaving you with a clean and level surface," suggests WEMULCH.COM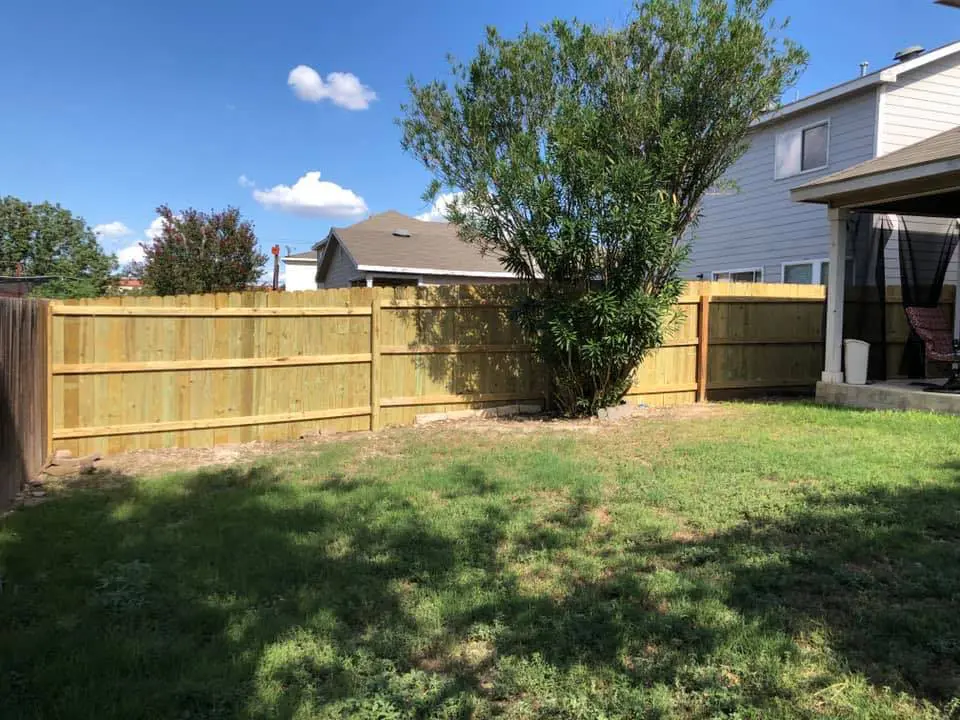 9. Install a fresh coat of paint
A new coat of paint can significantly enhance the curb appeal of your home, making it look fresh and modern. Not only that, but it can protect your home from the elements, such as rain, wind, and UV rays, which can cause damage and wear over time. Paint can cover up any blemishes, stains, or imperfections on the exterior of your home, giving it a clean and flawless appearance that is much needed for the spring months.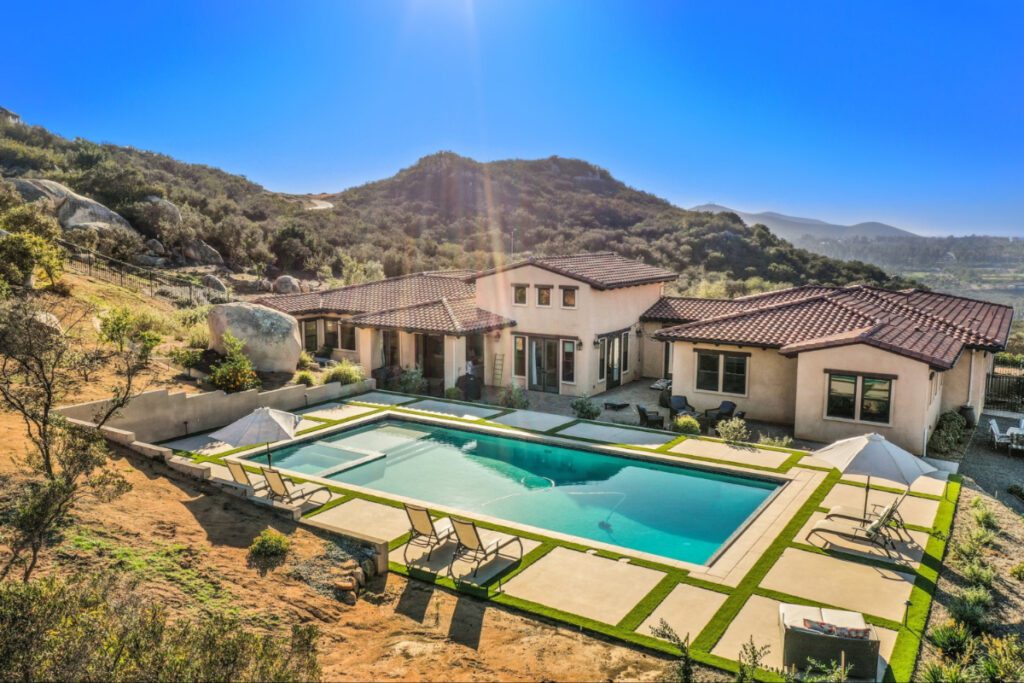 10. Prep your garden space
Prepping your garden space is a crucial step in refreshing your outdoor space. By taking the time to prepare your garden space, you can ensure that your vegetables have the best chance to grow and thrive.
"Spring is almost here, so it's time to plan for your spring garden. I recommend removing all out-of-season plants by cutting them at their base, feeding your soil (can be done by working in compost, worm, castings, or a high-quality organic granular fertilizer), planting appropriate seasonal varieties for your growing area, and giving them a healthy drink of liquid worm castings, fish emulsion or kelp fertilizer, and lastly, enjoying your bountiful harvests," shares gardening service Peas & Love Co.
11. Consider exterior lighting
Installing exterior lighting is an excellent way to refresh an outdoor space. It can create a warm and inviting ambiance, making it the perfect spot for nighttime gatherings. It also can highlight specific features of your outdoor space, such as plants, trees, and architectural elements, adding depth and visual interest. Finally, exterior lighting can increase safety and security by illuminating walkways, driveways, and other areas and deterring intruders.
12. Clean your outdoor furniture
Cleaning your patio furniture and putting a cover on it towards the end of spring is essential to keep it in good condition and prolong its lifespan. Cleaning your furniture can remove dirt, grime, and other outdoor elements that can cause damage and corrosion over time. Covering it with a protective cover will further shield it from harsh weather conditions, preventing rust, fading, and cracking, ensuring it is in great shape when the next outdoor season rolls around.
"Give your outdoor furniture a quick cleaning by using a soft bristle brush or a leaf blower to remove pollen and dirt from hard-to-reach areas. Apply a mixture of white vinegar and water to the furniture and wipe any remaining pollen with a soft cloth or sponge. Follow up with a garden hose to rinse off the furniture and remove loose pollen and remaining debris, and once clean and fully dry, use a patio furniture cover to ensure your furniture stays clean and looks its best year-round," recommends Coverstore, which specializes in patio furniture covers.
WEMULCH.COM was featured in the following article of the Redfin blog.