Shrub trimming is often a necessary step in the process of clearing land. Land clearing involves removing vegetation, including shrubs, to prepare a site for construction, agricultural purposes, or other land development projects. Shrub trimming is typically done to maintain a neat and organized appearance or to clear paths and access points within the cleared area.
Cost estimates
On average, removing bushes and trees costs $924 with most homeowners paying between $449 and $1.418. These prices reflect total project costs. For any tree, bush, or shrub between 15 to 30 feet tall, you'll pay $100 to $200 each. For shorter bushes or shrubs, you might only pay $50 to $60 an hour plus any dumping fees.
---
Bush and Shrub Trimming or Removal Cost 
National Average
Typical Range
Low End – High End
$924
$449 – $1,418
$175 – $2,800
---
What's the difference between a bush, shrub and hedge?
A shrub is generally a little taller than a bush without any foliage touching the ground. A hedge represents a line of bushes, shrubs and even trees pruned and shaped to form one continuous line of foliage.
Contact a Land Clearing Professional Today
If you're contemplating the removal of a tree or engaging in land clearing, chances are you've already searched for "Tree removal near me." If that's the case, it's advisable to contact a professional without delay. They can visit your location, provide an estimate, and give you a clear understanding of the necessary work for your property.
Avoid straining your back or risking damage to your home by undertaking such a hazardous and strenuous task. Instead, seek out professionals who specialize in land clearing and tree removal services. You won't regret it.
Our PRO MAP is a convenient tool that can assist you in locating a nearby professional. When you collaborate with a PRO, you can trust that the job will be completed correctly the first time, ensuring safety, efficiency, and long-term cost savings.
To learn more about hiring a PRO, click here.
Learn more about hiring a PRO here
Get Quotes From Land Clearing Pros Near You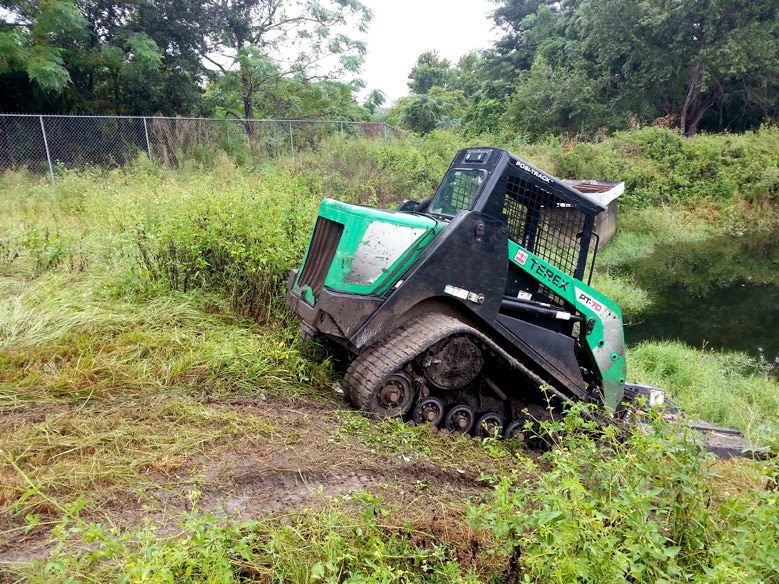 Why is Professional Tree Removal/Land Clearing Important?
While DIY is on the rise and can save you quite a few dollars, it may not be the best choice for this particular type of job. The task is challenging and involves multiple steps and tools to get it done and done right. Here are just a few reasons why you might want to hire a professional for your land clearing and tree removal services.
Safety: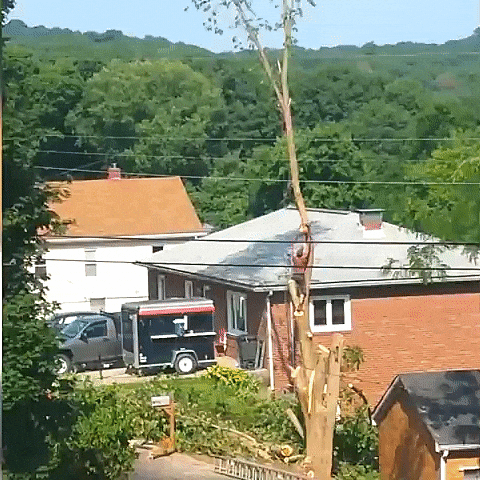 Before looking at any other aspect of the job, safety is, first and foremost, your number one priority. This not only applies to you and whoever you recruit to help you complete the job but your family and property. Without the proper equipment, you may be looking at property damage, serious injury, and even death.
Tree branches and trunks are not always predictable and don't always like to listen when you use ropes and other devices to make them fall where you want to. While some of these branches may not look very heavy, chances are some weigh hundreds of pounds and can crash through the side of your home or crush someone beneath it. It is not worth the Risk.
Professional Service:

Land clearing and tree removal professionals know exactly what needs to be done to clear out the brush, bushes, and trees from your property. When they arrive, workers will be able to pinpoint the exact locations they will need to enter the property, stage their equipment so that debris and branches are removed safely, and will leave it looking better than they arrived.
Their experience and knowledge in this area will be much more effective than you and a few of your buddies buying some rope and a chain saw. Sure, you'll have a great time wrangling tree branches while tossing back a 24-pack, but the stitches, back pain, and property damage may not be worth it. Letting someone who knows what they're doing is the better way to go.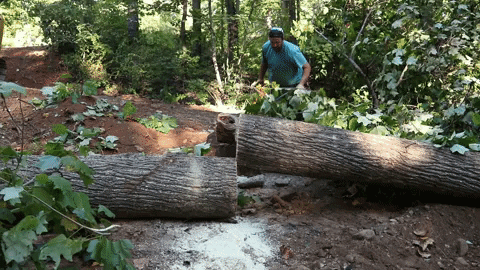 Full Service:
Something to consider when taking on a task like this is that it can be a very time-consuming and labor-intensive task. Not only are you cutting down branches and hauling off bushes, but you are also grinding stumps and digging out roots. Unless you have experience in this area, it is backbreaking and can end up taking days or weeks if you are lucky.
Having professionals come in to take care of the job for you means that it gets taken care of right and the day you expect it to be done. You won't have to worry about growth returning or unsightly stumps messing up your landscape or preventing you from building. Their work is exhaustive and timely.
Insurance:
Chances are that your homeowner's insurance covers tree branches falling due to an act of nature, but it is doubtful that it will cover amateurs with no license DIYing tree removal. A professional will have all the licensing and permits required to be covered if there is an injury or property damage.
It might seem like something that is unlikely to happen, and it probably won't, but your home, property, and life are not something you can afford to play with. Land clearing and tree removal professionals are prepared and experienced for this kind of task. They have the licensing and insurance required so that you can rest easy knowing that your home is safe, even if an accident occurs.
Learn more about hiring a PRO here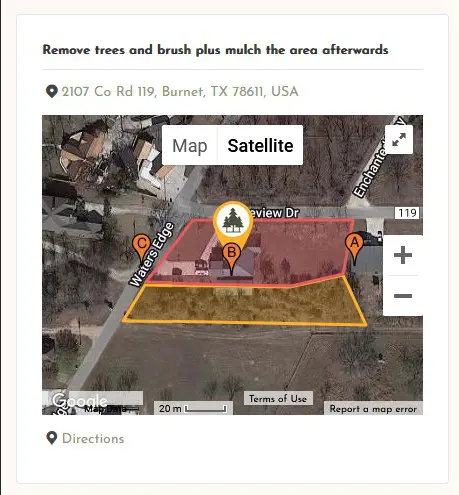 Post a Job and get an instant price suggestions
Or try our latest JOB CREATOR by marking the area you need work done and receive a suggested price for your own reference when talking to a professional. You might post the job immediately and receive offers from PRO's in your area!
Learn more about post a job here